Giclée & Fine Art Printing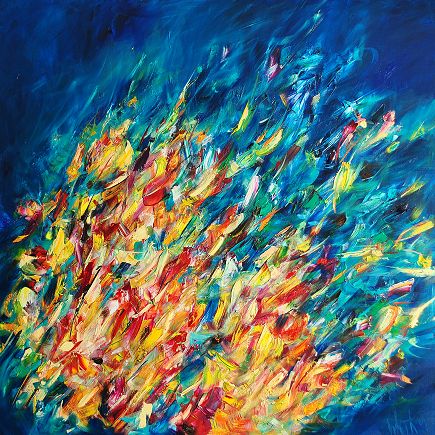 We appreciate your interest in UISart, and look forward to meeting your printing needs. UISart is committed to providing the utmost in quality service, and a quick delivery.
Rather than the time and cost involved with lithographs or serigraphs, the print on demand of giclee printing, has never been easier, Reproductions of your original art, digital photography, and computer graphics can be printed on the media of your choice. You will see how cost effective it is to have all your print work done by professionals who care and who are trained in the nuances of subtle colour management and other fine art details.
There is much to know in the world of digital reproduction for artists and photographers. We strive to make the process easy for you, by offering personalized service, quick turn around, and whenever possible going the extra mile for your unique situation.
We specialise in Fine Art Giclee printing, so the archival quality of our papers and pigment inks is key to a long lasting image. As a member of the Fine Art Trade Guild we have our papers independently lightfast tested for their archival quality. For more information on this please visit Wilhelm Imaging Research.
The printers that we use are the Epson 9800 with the ground breaking K-3 ink technology and an HP Z6100 60 inch printer.
Why Giclée?
Publishers or galleries self publishing artists and photographers, can match their requirements exactly, in terms of quantity, size, materials, at sensible prices.
UISart's Giclée print service offers art publishers, photographers and galleries the benefits of low-cost Limited Edition printing that is:
Print on demand - print an edition as you sell it. Minimum order 2 prints.
Exceptionally cost-effective - a limited edition print can be set up for minimal cost, including scanning, proofing and first print.
A wide range of sizes - different sizes for different markets.
A wide range of materials - watercolour papers, smooth papers for photographic images through to canvas.
The highest quality along with a personal service together with professional colour matching.
Guaranteed light fastness to Fine Art Trade Guild standards.
For further information please call UIS on (00 44) (0) 1206 827744 or contact us.